Meet Our Governors
Mrs. M O'Neill - Chair of Governors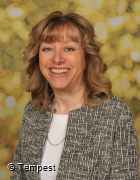 Having studied Law at University, I moved into the world of Finance, becoming an Area Manager for Abbey National before becoming an Independent Financial Adviser.
My most challenging role to date however is as Mum to two amazing children, and it's from this viewpoint that my passion for education stems.
Initially as an Associate Governor, I was thrilled to become a Foundation Governor for St. Cuthbert's Church Lytham, where I am a member of the congregation.
I have the privilege of holding the Chair role, being the link governor for safeguarding, computing and music.
Mrs. A Wooldridge – Headteacher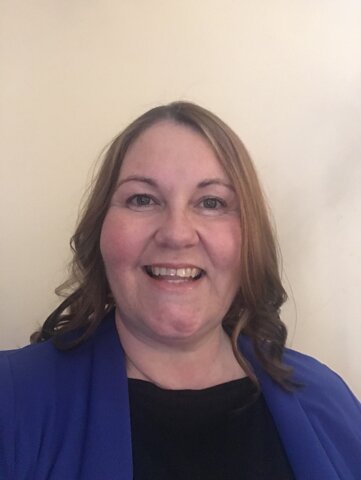 As an Authorised Lay Minister and having taught in primary schools within Blackpool and Lancashire, it is now my privilege to be Headteacher of Lytham Church of England Primary School. Although I am still relatively new to post, I have been made to feel incredibly welcome by the whole school community and I am keen for us to continue working together to make Lytham CE the best it can be!
My passion for spreading the Good News in schools continues as I am a trustee for the Blackpool Schools and Youth Work who work closely with schools in Blackpool and Lancashire delivering workshops and worships to our children and young people.
I live in South Ribble with my husband Tim and our five cats, and we love nothing more than exploring new places together. Tim and I are both active members of All Saints Church in Anchorsholme and we are also volunteers for the Lancashire Police and Crime Commissioner.
Rev. N Wells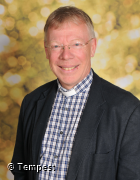 I am the Vicar of the Parish of JC arriving in 2016 and therefore a Foundation Governor of the school. Through my ministry I have been a governor of three other schools, including time as chair of governors. Being involved in schools is one of the aspects of Christian ministry I really relish, enjoying working with the children and supporting staff and parents.
Mrs. D Barnes
I was appointed as a Foundation Governor from St. Cuthbert's when I retired from teaching and am enjoying the many new challenges that this role involves. I am chair of the Standards and Effectiveness Committee as well as chairing the Governors' Self Evaluation Committee. I have lived and been involved in the Lytham St. Annes community over forty years, both professionally and on a voluntary basis. I have two grown up children and four grandchildren.
Dr. S Hayes
I am a member of the Governors as the representative of the Lytham School Foundation - an old local charity established in the 1700s to provide education for the children of Lytham St. Annes. Lytham C of E school is one of the local schools supported by the Trust. At present, I am involved in school particularly in the subjects of Science and French. I have French grandchildren and have been able to bring them into school to so they can tell the children about French school life.
Dr. H Brown
Having studied at university and worked as a doctor in Glasgow for 17 ½ years, I moved back to Lytham in 2012, where I grew up. I took early retirement on medical grounds from the NHS and now concentrate on voluntary work including having been Chairman of a national charity for 7 years. Although never having worked in the sector, I am passionate about education and was absolutely delighted to be appointed as a Foundation Governor of Lytham CE school by St Cuthbert's Church, where I have attended since being a child.
Mr. K Holden
I currently Chair a charity in Preston providing support for primarily disabled ethnic minorities, assisting them to secure employment by developing their skills through a range of training courses & the charity also offers services to support carers.
In my earlier career I managed a number of different businesses in the UK, US & far east including a major IT training and consultancy company. I felt it important to put something back into the community and use my experience to help the school achieve its aims. My current role is that of chair of the Resources Committee.

Rev. A Wood
I have just recently retired as the vicar of St John's Lytham and still reside in Lytham. I am passionate about education and have been a governor in both primary and secondary schools for over forty years. I have two daughters one of whom is a teacher and three grandchildren. My youngest grandchild is profoundly deaf and autistic. I enjoy reading, travelling and mathematical puzzles.

Mrs. A. Lumby - Staff Governor
I have been teaching for thirty years, the last ten of which have been at Lytham C of E. I have taught across a range of ages but currently teach in Year 2.
Mrs. G Fenton - Parent Governor
I have been a primary school teacher for the last 15 years but recently gave this up to be a full time Farmers wife! I was delighted to be elected as Parent Governor. Both of my children attend Lytham C of E; a school that strives to support every child to be their very best, embedding the values of the Christian community. I feel privileged to be part of a strong, effective governing body who always seek to make their school reach the highest standards of all sectors of a Primary School.

Clerk to the Governors
Mrs. J. Burbridge